Looking for something different to do with your Scout troop, book club, school, or other group? Consider inviting me in for an Author Visit. Choose from the following programs or contact me about tailoring one to your needs.
Atoms and Molecules and Alchemy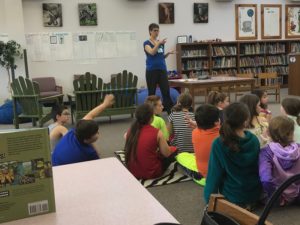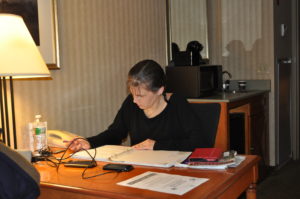 The Life of an Author
(30-45 minutes for grades K and up)
What is a career in writing like? What do authors look like when they're working? Content is tailored to age group; topics may include life skills authors use (like public speaking and organization) and the joys and challenges of an author's life.
[This photo shows Janet writing, even when she's away from home.]
The Idea Factory
(30-60 minutes for grades 3 and up)
Learn and practice techniques writers use to come up with new writing ideas. Can cover fiction and nonfiction idea generation.
[Photos, like the one here, can be great ways for drumming up writing ideas.]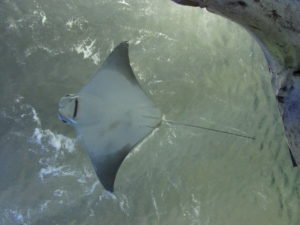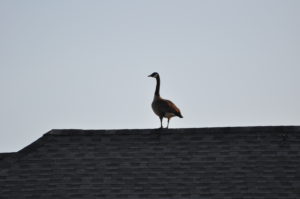 How to Write a Picture Book
(45-60 minutes for grades 5 and up)
Explore what makes a book a picture book and how to write one of your own.
[This photo was the inspiration for one of Janet's as yet unsold picture books.]
Writing: It's All About the Audience
(45-60 minutes for grades 5 and up)
Explore how the audience drives topic choice and style of writing.
[Examples are taken from some of Janet's work, including the book Nanotechnology.]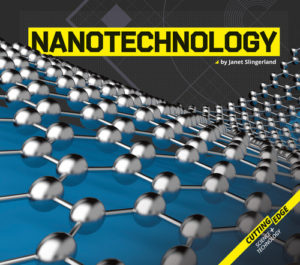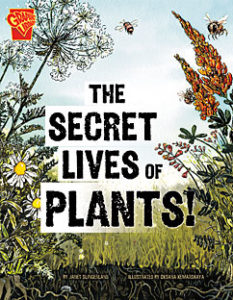 The Nonfiction Challenge or How to Read Nonfiction
(45-60-minute assembly-style, recommended for grades 1-8)
This program highlights why I love writing nonfiction. I'm always finding interesting tidbits and amazing facts, many of which don't make it into my books. Topics will cover several of my books, based on the ages of the attendees. Each topic includes an interactive game-show-style activity that shows how you can really get into reading nonfiction.
Pairs with any of Janet's books, depending on age range. (Please indicate if you are looking for specific books to be covered.)
Digging Into Research
Perhaps your researching scientific concepts for a nonfiction STEM piece or sci-fi novel. Maybe you're looking for information on clothing or customs from a faraway place or time. Perchance you need historical facts for a work of history or historical fiction.
How do you find sources for this information? And how do you know if they are reliable? In this program, you'll learn how to get started with research. Then you'll think about ways to dig even deeper. Janet shares tips, tricks, and favorite sources learned from years of researching.
[This photo shows Janet doing research for her 12 Epic Races book.]
Training and Previous Appearances
I've worked with children for more than 15 years as a scout leader (Girl Scouts, Cub Scouts, and Boy Scouts) and school library volunteer. I've also been a frequent classroom visitor, working with students on writing, science, and engineering topics. I attended Creating Successful Author & Illustrator Visits at the Highlights Foundation in 2018.
Previous Appearances
June 2018 - Career Day: Life of an Author - Hartford School Team Perseverance (6th grade)
May 2018 - Atoms & Molecules & Alchemy - Lakeside Elementary, 3rd grade
May 2017 - nErDCampNJ STEM Panel
June 2016 - NJ SCBWI Conference - A Work-for-Hire Primer
October 2016 - Writing: It's All About the Audience - Hartford School, 5th grade
May 2014 - How to Write a Picture Book - Harrington School Oasis House (7th grade)
May 2012 - What Is an Author? - Hartford School, Kindergarten
May 2012 - How to Write a Picture Book - Harrington School Oasis House (7th grade)
Contact Me
For information about pricing and/or availability, please contact me:

Tell me and I forget, teach me and I may remember, involve me and I learn.
~ Benjamin Franklin ~