When I was a Cub Scouts Webelos Den Leader, we had to complete an adventure called "Duty to God and You." As part of this adventure, the den designed and ran an interfaith service during the Pack's regularly scheduled November Pack Meeting. Since it was close to Thanksgiving, we picked a theme of Gratitude. I'd like to share the result of this work with you.
Many of the elements of this service could be used to enrich a Thanksgiving gathering, even at the last minute. Just reading the poems, prayers, and song lyrics fill me with gratitude. I hope they do the same for you.
We used BSA's Interfaith Service Planning Worksheet. It's found in a variety of sources, including the Webelos leader guide (found here: https://cubscouts.org/library/duty-to-god-and-you).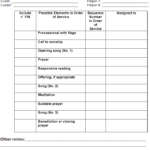 As people gathered for our Gratitude Service, we had them help create a Thankful Tree.
An artist friend of mine painted a large tree trunk and branches on butcher paper. We hung the tree on a wall in our meeting room. We handed out maple leaves cut from construction paper to people as they arrived. We asked them to write something they were thankful for on a leaf. They then put their leaf on the tree. (If you do this, don't forget writing utensils and glue sticks or tape for putting the leaves on the tree.)
Although I don't have a picture of our Thankful Tree, there are many available around the internet. This activity would also be great for families as they gather for Thanksgiving dinner. Here's one printable from the blog TaterTots & Jello. (She also has other ideas of how to use the Thankful Tree there: https://tatertotsandjello.com/make-a-thanksgiving-countdown-tree-holiday-printable-activity)
We wanted each den to have a part in the service. I provided suggestions for prayers or songs they could do, but told them they could do anything they wanted, as long as it supported the theme of Gratitude.
After the flag ceremony, one den started the service with this prayer.
Iroquois Thanksgiving
We return thanks to our mother, the earth,
which sustains us.
We return thanks to the rivers and streams,
which supply us with water.
We return thanks to all herbs,
which furnish medicines for the cure of our diseases.
We return thanks to the moon and stars,
which have given to us their light when the sun was gone.
We return thanks to the sun,
that has looked upon the earth with a beneficent eye.
Lastly, we return thanks to the Great Spirit,
in Whom is embodied all goodness,
and Who directs all things for the good of Her children.
The Cubmaster spoke with the scouts about what being reverent means. I wish I had a copy of what he said. Sadly, I don't. Next came a responsive reading, led by one of the Pack's Den Chiefs (who happened to be my older son at the time). The words were provided in a simple program we handed out. The plain text was read by my son. The audience responded with the words in bold.
Responsive Reading
When facing deceit and dishonesty, let us be Trustworthy.
If we see hypocrisy and faithlessness, let us be Loyal.
Where disregard of others and materialism prevail, let us be Helpful.
In an atmosphere of ill manner, let us be Courteous.
Where some measure manliness in brutality and crudeness, let us be Kind.
Though lawbreaking and rule-scoffing are common, let us be Obedient.
While others grumble and grouch, let us be Cheerful.
In an environment blighted by waste and extravagance, let us be Thrifty.
When confronted with danger and temptation, let us be Brave.
As we see filth and pollution everywhere, let us be Clean.
While witnessing impiety and irreligion, let us remember to be Reverent.
Next, my den led a song. While we were planning the service, we considered several songs. They chose the Shaker song "Simple Gifts." I believe we used a YouTube video of the song to practice and help us during the service. The sheet music came from the Website Making Music Fun (https://makingmusicfun.net/htm/f_printit_free_printable_sheet_music/simple-gifts-lead-sheet.php).
After the song, my den shared a poem they made. At den meeting where we planned the service, they worked on an acrostic worksheet as the gathering activity. When they were all done, they each shared their poem with the rest of the den. Then, they combined their poems into one, big acrostic poem. At the service, each scout held up a letter in THANKFUL and read the related words to the poem. (Note: you can paste the text they need to read to the back of the letter so they don't forget.)
If you'd like to create a Thankful acrostic poem, here's a download that was free from Teachers Pay Teachers. (https://www.teacherspayteachers.com/Product/Thanksgiving-Thankful-Acrostic-Poem-939563) You can see how the den's poem ended up below.
Webelos Thankful Poem
There is much to be thankful for…
turtles, tacos, and tea
health, happiness, and hawks
air, America, and apple strudel
New Jersey, noodles, and narwhals
kindness, kids, and Kisses
food, friends, and family
the Universe, unicorns, and ukeleles
lizards, life, and liberty
What are you thankful for?
I provided some thoughts on being thankful, which I'll share in a separate post. Another den led us in a song. This time it was "I Love the Mountains." (The image here was from an old scout song book.)
The service concluded with the final den sharing a closing prayer. I don't remember what that prayer was, but it may have been taken from one of the many resources for prayers for Cub Scouts and Boy Scouts. Here are links to a few of the many resources that are out the:
US Scouting Service Project page on Reverence
The MacScouter's Big "A Scout is Reverent" Resource Book
The Big Book of Scout Worship Services
Creating an Interfaith Scouting Service
This was a really rewarding service to plan and attend. If you ever have the chance to create or participate in one, I hope you'll do so. I'll leave you with a little prayer of Thanksgiving.
For each new morning with its light,
For rest and shelter of the night,
For health and food,
For love and friends,
For everything They goodness sends.
~ Ralph Waldo Emerson